Large FOUR-Bedroom Apartments NEAR UMD
Four-Bedroom Apartments in College Park, MD
---
Our four-bedroom apartments are perfect for those who value privacy. Each apartment features four private bedrooms, ensuring you and your roommates have plenty of space to call your own. The bedrooms are carpeted for comfort, while the common areas are furnished with a sofa, chair, ottoman, coffee table, and HDTV.
The kitchen has ample counter space and island seating, making preparing meals and socializing with your roommates easy. If you want to live in a spacious, comfortable four-bedroom apartment, sign up today with your future roommates to reserve your spot at Terrapin Row.
Browse Our Four-Bedroom Apartments
---
Our spacious, comfortable, stylish apartments offer the perfect blend of functionality and luxury. Whether you're looking for a cozy space to study or a comfortable place to relax after a long day at work, our apartments have everything you need to feel right at home.
The spacious living room is perfect for entertaining guests or relaxing with a good book. The comfortable bedrooms are designed with your comfort in mind, with plenty of storage space for all your belongings. You'll also have access to various amenities, including a state-of-the-art fitness center, a sparkling pool, and a clubhouse where you can socialize with friends and neighbors.
Our prime location in College Park puts you just minutes away from the area's best shopping, dining, and entertainment options. Whether you're looking for a night out on the town or a quiet evening at home, our apartments are the perfect place to call home.
We Are Officially LEED Certified!
---
LEED (Leadership in Energy and Environmental Design) is the world's most widely used green building rating system.
LEED-certified green buildings are better buildings.
Terrapin Row is committed to achieving the goals of the LEED system, which include enhancing community well-being, minimizing our impact on the environment, preserving and restoring water resources, and more.
COLLEGE PARK FOUR-BEDROOM STUDENT APARTMENTS
Apartment Interiors
---
Our four-bedroom apartments offer a private bedroom for when you need some alone time and a spacious living room, dining area, and fully-equipped kitchen filled with stainless steel appliances and quartz counters.
Imagine socializing with three apartment mates or a larger group of friends in the cozy living room. Whether studying for exams, relaxing after a long day of classes, or hosting a get-together with friends, Terrapin Row has got you covered.
But that's not all – our apartments come fully furnished, so you don't have to worry about moving furniture. Plus, with our prime location, you'll have easy access to all College Park offers.
Don't settle for less when it comes to your living space. Live your best life in a Terrapin Row apartment. Contact us today to learn more about our available options.
Apartment Features
Thoughtfully Designed. Exceptionally Detailed.
---
Terrapin Row isn't just a place to live – it's a home that enhances your lifestyle. The units are designed to provide a sanctuary where you can relax and recharge, with stylish design accents and cutting-edge tech essentials that elevate your daily routine.
At Terrapin Row, your home should inspire you to live your best life. That's why each unit has stylish features that create a visual thread throughout the space, encouraging you to tell your unique story. Discover for yourself why Terrapin Row is the perfect place to call home.
APARTMENT Features
Fully Furnished Apartments
---
Our apartments come fully furnished, so you won't have to worry about buying furniture or struggling to move heavy items. Modern and sleek furniture can be easily rearranged to suit your preferences.
APARTMENT Features
Fully-Equipped Kitchens
---
Our kitchens are designed to inspire and delight. With sleek and modern designs, they are the perfect space to unleash your culinary creativity. Whether you're a seasoned chef or just starting, our kitchens have everything you need to prepare delicious meals and snacks.
APARTMENT Features
In-Unit Washer And Dryer
---
Say goodbye to the hassle of lugging your laundry to a communal facility. Our units come equipped with washers and dryers, so you can do your laundry from the comfort of your own home.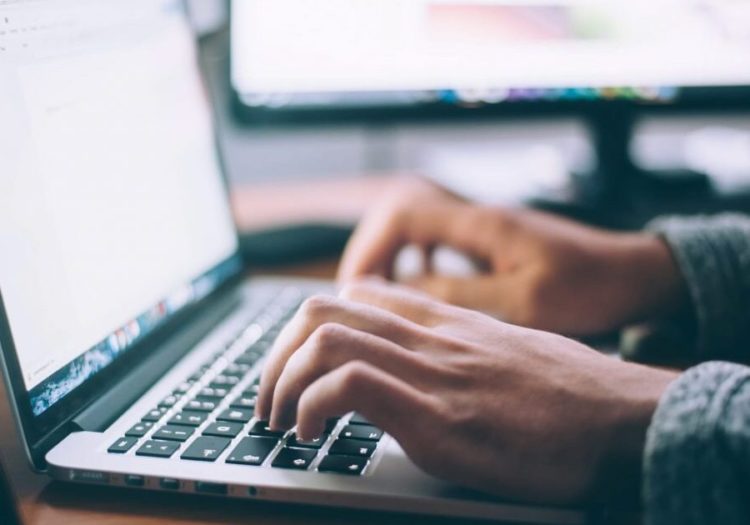 APARTMENT Features
High Speed Internet
---
We know how important it is to be connected. That's why we keep you well-equipped with high-speed, reliable Wi-Fi fast enough to support multiple streaming video and video game devices at all times.
Apartment Features
HDTV In The Living Room
---
You can enjoy various entertainment options with our HDTVs, including access to the latest movies and programs on basic cable. This means you won't miss out on your favorite shows and sports events.
LOOKING FOR SOMETHING DIFFERENT?
Exceptional Location. Extensive Amenities.
---
Our College Park community is dedicated to offering an exceptional living experience with an extensive selection of roomy and adaptable floor plans that are unmatched in the area. With an impressive 26 different options, you can easily find a new home that caters to your individual preferences and fits seamlessly into your daily routine, whether living alone or with roomamates and friends.
Large living without the large price tag
Your College Park Oasis
---
For University of Maryland students seeking a comfortable and convenient living space, Terrapin Row is an outstanding option. Its variety of apartment choices, community amenities, and proximity to campus and nearby retail establishments make Terrapin Row the ideal choice for students who want the best of both worlds.
UNPARALLELED AMENITIES
Community Amenities
Everything You Need Right At Home
---
Controlled access buildings with electronic entry locks
Social courtyards with outdoor kitchen and TV
Resort style pool
Turf volleyball court
Spray tanning
A state-of-the-art fitness center with a spin room and sauna
Study rooms and lounges on every floor
Game lounges
Golf simulator
Wepa print stations
Business and conference areas with study hubs
Vending machines
Private parking garage
VIEW ALL AMENITIES
The Residences
Apartment Amenities
Thoughtfully Designed, Carefully Crafted
---
Private bedrooms with keyed entry
Stainless steel appliances
Granite countertops
Contemporary furniture
Stackable dressers
Flat-screen TV in the living room
In-unit washer and dryer
Large, spacious closets
Complimentary Wi-Fi (200/100mbs)
VIEW ALL APARTMENTS
Student Features, Property Services and Community Amenities
STUDENT FEATURES
Private bedrooms.
Individual locking bedrooms.
Roommate matching.
Individual leases.
Walk to campus.
PROPERTY SERVICES
On-site management team.
On-site maintenance team.
Mobile app rent payments.
Mobile app work order requests.
Package lockers.
Community Amenities
Resort-style pool.
Private parking garage.
Study rooms on every floor.
Vending machines.
Business areas with study hubs.
our NEIGHBORHOOD
College Park Apartment Living That's Connected. Off-Campus. On Point.
---
Terrapin Row is in a prime location that provides a peaceful sanctuary while offering the benefits of a lively local community.
Our community strikes the perfect balance between safety and adventure. Being located just steps away from the University of Maryland, with its global academic perspective, means that you can easily explore a vibrant, pedestrian-friendly neighborhood and discover fascinating historic sites within a short bike ride or drive.
Parks
Restaurants
Retail
Collegiate